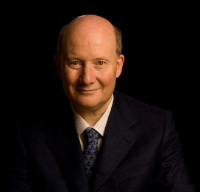 Direttore
Massimo Introvigne (Roma, 14 giugno 1955) è un sociologo italiano delle religioni. È il fondatore e il direttore del Centro Studi sulle Nuove Religioni (CESNUR), una rete internazionale di studiosi di nuovi movimenti religiosi. Autore di una settantina di libri e di più di 100 articoli nel campo della sociologia della religione, è stato l'autore principale dell'Enciclopedia delle religioni in Italia. Membro del comitato editoriale dell'Interdisciplinary Journal of Research on Religion e del comitato direttivo di Nova Religio, pubblicato alla University of California Press, dal 5 gennaio al 31 dicembre 2011 ha avuto nell'ambito dell'OSCE (Organizzazione per la sicurezza e la cooperazione in Europa) il ruolo di "Rappresentante per la lotta contro il razzismo, la xenofobia e la discriminazione, con un'attenzione particolare alla discriminazione contro i cristiani e i membri di altre religioni". Dal giugno 2012 al dicembre 2016 è stato coordinatore dell'Osservatorio della Libertà Religiosa, istituito dal ministero degli Esteri italiano per monitorare lo stato della libertà religiosa a livello mondiale.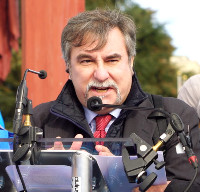 Direttore responsabile
Marco Respinti è il direttore di International Family News. Italiano, è giornalista professionista, membro dell'International Federation of Journalists (IFJ), saggista, traduttore e conferenziere. Ha collaborato e collabora con diversi quotidiani e periodici, sia in versione cartacea sia online, in Italia e all'estero. Autore di libri, ha tradotto e/o curato opere di, fra gli altri, Edmund Burke, Charles Dickens, T.S. Eliot, Russell Kirk, J.R.R. Tolkien, Régine Pernoud e Gustave Thibon. Senior Fellow al Russell Kirk Center for Cultural Renewal, un'organizzazione educativa statunitense apartitica e senza fini di lucro che ha sede a Mecosta, nel Michigan, è anche socio fondatore e membro del Consiglio Direttivo del Center for European Renewal, un'organizzazione educativa paneuropea apartitica e senza fini di lucro che sede a L'Aia, nei Paesi Bassi, nonché membro del Consiglio Consultivo della European Federation for Freedom of Belief. È direttore responsabile del periodico accademico The Journal of CESNUR e di Bitter Winter: A Magazine on Religious Liberty and Human Rights in China.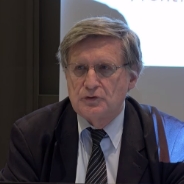 condirettore
Willy Fautré, già capo missione nel gabinetto del ministero belga dell'Educazione e nel parlamento belga, è il direttore di Human Rights Without Frontiers (HRWF), la ONG con sede a Bruxelles che ha fondato nel 1988. Apolitica e indipendente da qualsiasi gruppo religioso, l'HRWF difende i diritti umani in generale, ma anche i diritti delle persone appartenenti sia alle religioni storiche sia ai nuovi movimenti religiosi non tradizionali.
Fautré ha svolto missioni di inchiesta sui diritti umani e sulla libertà religiosa in oltre 25 Paesi; è docente universitario nel campo della libertà religiosa e dei diritti umani; ha pubblicato numerosi articoli inerenti i rapporti fra Stato e religioni superiodici universitari ; e organizza convegni al Parlamento europeo su diversi temi tra cui la libertà di religione e la fede in Cina. Per anni ha promosso la libertà religiosa preso le istituzioni europee, l'OSCE e l'ONU.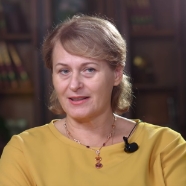 condirettrice
Rosita ŠORYTĖ è nata il 2 settembre 1965 in Lituania. Nel 1988 si è laureata nell'Università di Vilnius in Lingua e letteratura francese, e nel 1944 si diplomata in Relazioni internazionali nell'Institut International d'Administration Publique di Parigi.
Dal 1992 ha lavorato per il ministero lituano degli Affari esteri. È stata assegnata alla Missione permanente della Lituania all'UNESCO (Parigi, 1994-1996), alla Misisone permanente della Lituania al Consiglio d'Europa (Strasburgo, 1996-1998) ed è stata consigliere ministeriale alla Missione permanente della Lituania alle Nazioni Unite dal 2014 al 2017, dove aveva già lavorato dal 2013 al 2006. Ora si è presa un anno sabbatico.
Nel 2011 ha lavorato come rappresentante della presidenza lituana all'OSCE (Organizzazione per la sicurezza e la cooperazione in Europa) nell'Ufficio per le istituzioni democratiche e i diritti umani (Varsavia). Nel 2012-2013 ha presieduto pro tempore il Gruppo di lavoro dell'Unione Europea sull'aiuto umanitario per conto della presidenza lituana dell'Unione Europea. Come diplomatica si è specializzata in disarmo, aiuto umanitario e problematiche di pacificazione, con un interesse speciale per il Medioriente, e la discriminazione e persecuzione religiosa nell'area. È stata anche osservatrice elettorale in Bosnia-Erzegovina, Georgia, Bielorussia, Burundi e Senegal.
I suoi interessi personali, al di fuori delle relazioni internazionali e gli aiuti umanitari, includono la spiritualità, le religioni del mondo e l'arte. Nutre interesse particolare per i profughi che scappano dai propri Paesi a causa della persecuzione religiosa ed è cofondatrice e presidente dell'ORLIR, l'Osservatorio internazionale sulla libertà religiosa dei profughi. È autrice, inter alia, di "Persecuzione religiosa, profughi e diritto d'asilo: il caso della Chiesa di Dio Onnipotente, pubblicato su The Journal of CESNUR, vol. 2,. n. 1, del 2018, pp. 78-99.
Oltre alla lingua madre lituana, parla fluentemente inglese, francese e russo.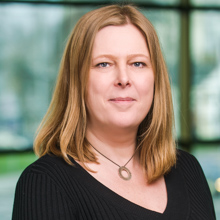 Caporedattore
Arune Kontautaite è consulente in comunicazione specializzata in diritti umani e questioni sociali, con quasi trent'anni di esperienza di lavoro in organizzazioni pubbliche, private e no-profit. Dal 1990 al 1998 ha lavorato nel settore Affari pubblici e Affari esteri del parlamento lituano. Passata poi al settore privato dal 2004 al 2014 è stata come Account Director e consulente per Publicum, la più grande azienda di comunicazione lituana. Negli anni 2015-2017 è stata responsabile del settore comunicazione dell'Eurasian Harm Reduction Network
Giornalisti
(Per motivi di sicurezza, tutti le firme che compaiono sono pseudonimi. Cliccando su ciascuna firma, si accede all'archivio degli articoli pubblicati)