Il nostro periodico si unisce a diversi gruppi fra organizzazioni religiose e ONG per ricordare il trentesimo anniversario del massacro avvenuto il 4 giugno 1989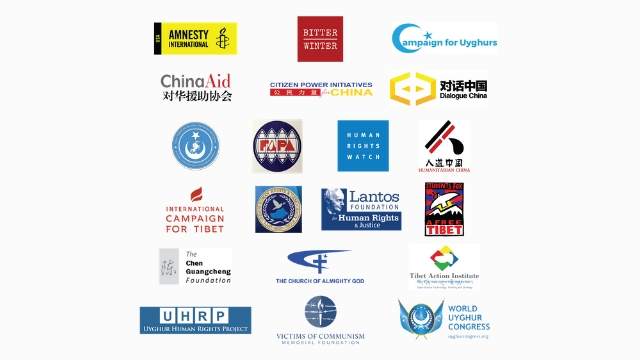 Massimo Introvigne
Il 4 giugno segnerà il 30° anniversario del massacro di Piazza Tienanmen, quando il Partito Comunista Cinese trucidò migliaia di studenti innocenti che manifestavano pacificamente. Ancora oggi la Repubblica Popolare Cinese censura ogni menzione all'eccidio e si rifiuta di riconoscere che è accaduto. Il regime responsabile di quei crimini è ancora al potere a Pechino e le violazioni dei diritti umani proseguono ancora oggi.
Unitevi a noi sul Campidoglio degli Stati Uniti d'America, a Washington, per commemorare il terzo decennale di quell'eccidio e per sottolineare la repressione costante a cui il Partito comunista sottopone il popolo cinese. Tra i relatori vi saranno dei testimoni del massacro del 1989, attivisti e responsabili politici, e tra questi il co-presidente del Victims of Communism (VOC) Caucus, Chris Smith (deputato Repubblicano del New Jersey) e il co-presidente della Commissione esecutiva del Congresso sulla Cina, Jim McGovern (deputato Democratico del Massachusetts).
Cliccare qui per registrarvi
Data e ora
Martedì, 4 giugno 2019
1:30 PM – 3:00 PM EDT
Luogo
US Capitol West Lawn
First Street SW e 1st Street NW
Washington, 20004
Stati Uniti d'America
La manifestazione è organizzata da The Victims of Communism Memorial Foundation, un'organizzazione educativa no-profit con sede negli Stati Uniti. La mission di The Victims of Communism Memorial Foundation consiste nell'educare la generazione attuale e quelle future sull'ideologia, la storia e l'eredità del comunismo. La fondazione è stata istituita con un atto del Congresso che ha deciso la costruzione, a Washington, di un monumento alla memoria degli oltre 100 milioni di morti causati del comunismo.
Organizzatori:
Amnesty International USA,
Bitter Winter
Campaign for Uyghurs
ChinaAid
Citizen Power Initiatives for China,
Dialogue China(對話中國),
East Turkistan National Awakening Movement,
Formosan Association for Public Affairs,
Human Rights Watch,
Humanitarian China(人道中国),
International Campaign for Tibet,
International Uyghur Human Rights and Democracy Foundation,
Lantos Foundation for Human Rights and Justice,
Students for a Free Tibet,
The Chen Guangcheng(陳光誠)Foundation,
Tibet Action Institute,
Uyghur Human Rights Project,
Victims of Communism Memorial Foundation,