Disponibile un video che introduce al volume pubblicato dalla Oxford University Press
di Marco Respinti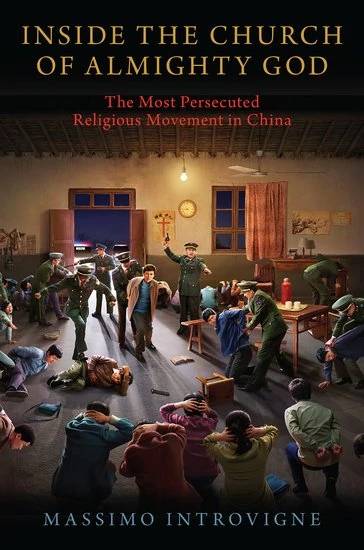 Bitter Winter ha già presentato ai propri lettori il nuovo libro del suo direttore, Massimo Introvigne, Inside The Church of Almighty God: The Most Persecuted Religious Movement in China, pubblicato quest'anno dalla Oxford University Press.
Ora del libro esiste anche un trailer video in cui Massimo Introvigne spiega alcune caratteristiche chiave del testo e i suoi colleghi studiosi J. Gordon Melton (della Baylor University di Waco, in Texas), Holly Folk (della Western Washington University di Bellingham, nello Stato di Washington) e Bernadette Rigal-Cellard (dell'Università di Bordeaux, in Francia) discutono l'attenzione che questo nuovo studio dedica ad aspetti poco noti di questo movimento perseguitato e della repressione della religione in Cina.
Rosita Šoryté, presidente dell' Osservatorio internazionale sulla libertà religiosa dei profughi (ORLIR), illustra quindi il modo in cui il libro può essere usato nei casi di richiesta di asilo politico.
Clicca qui per acquistare la versione italiana del libro